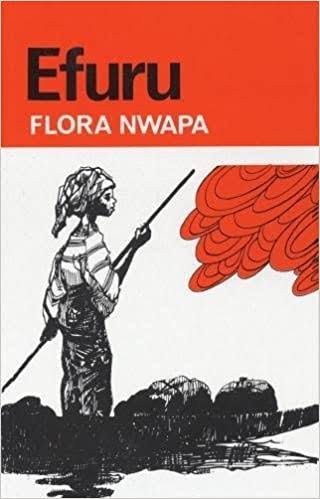 Brief Summary
Efuru is an eponymous novel about a childless woman who faces a series of turbulence in her journey to experience the joy of womanhood, of being a mother.
Efuru outlines Efuru's journey from failed marriages to the agony of losing her only child.
Efuru's experience of the world encompasses both ups and downs, as she is from a noble family. At the same time, she loses her mother at a very tender age. She grows up in a polygynous family. Her mother being the favorite also transfers the love to her.
When she runs away, following an unknown man, her father, Nwashike Ogene, is expected to disown her, but the reverse is the case. Efuru begins her journey since her marriage to her first husband, Adizua. 
Adizua follows a woman to Ndoni and refuses to go back home, leaving his mother, Ossai, and his wife in great confusion.
Efuru's only daughter, Ogonim, dies, and Adizua remains unseen—that signals the turning point of the story.
Right from her first marriage, Efuru has been shown by a dibia that there is more to her problem than meets the eye. But the dibia dies on the expected date for the unraveling of the mystery.
When she marries the second man, her old friend Gilbert, her barrenness is revealed by a woman of the lake whose fascinating luxuries are beauty and richness, excluding other necessities of life, one of which is children.
Efuru becomes the worshipper of a barren woman of the lake, and when she neglects worshipping her, she becomes sick almost to the point of death. This invariably makes the goddess an indispensable force in her life.
Although Efuru does not lack anything pertaining to richness, she is forced by an orthodoxical ideology to seek the necessities of life.
Chapter to Chapter Summary
Read Also: