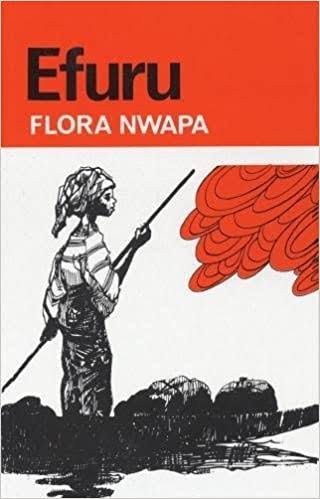 Efuru is from a distinguished family and is a very "remarkable" and renowned woman. She meets Adizua, an unknown man, at a cultural festival where marital partners are chosen.
It is in the moonlight, and the duo talk about sexual relationships, which makes Efuru skeptical about trusting Adizua. Efuru threatens that if Adizua refuses to marry her, she will drown herself in a lake, but Adizua promises that "even the dust she trod on meant something to him."
Efuru goes late that night. One of her cousins sees her and questions her wayward movement lately. Efuru neglects him, and this is reported to Efuru's father.
Her father is only concerned about Efuru's mother's death; she died five years ago, and Efuru's father wouldn't want people to say, "It's because her mother is dead."
Adizua brings Efuru home, and his mother sees her after she returns from market. She questions Adizua about this, but she's convinced at the same time that he has made a good choice.
Even though Adizua says, "I have no money for the dowry yet. And Efuru herself understands this. We have agreed to be husband and wife and that's all that matters" (p. 8).
Efuru runs from home and stays with her "illegal suitor." Her family is worried, and emissaries are sent from Efuru's family to bring Efuru back home.
Efuru refuses to follow them and promises not to bring shame to their family. After a lot of persuasion, Efuru's father "gave up his daughter as lost" (p. 10).
Efuru's father, Nwashike Ogene, is "the mighty man of valour who singlehandedly fought against the Aros (p. 11). He is a scion of "the family whose ancestors killed leopards with their bare hands" (p. 134).
But he's now old and becoming more reserved; otherwise, Adizua wouldn't have tried it with Nwashike Ogene when he was young or with anyone from that family.
Adizua's farm is ten hours away, and it's unfavourable because of the mosquitoes. Efuru has therefore refused to go to the farm but rather stays at home every time. Adizua's mother wants Efuru to be circumcised before pregnancy.
One day, Adizua is sent for from his farm hurriedly to come and circumcise Efuru. Adizua is worried that Nwashike must be cognizant of the ritual. That he has married her without paying a dime, not even a "cowrie on her head," is a big trespass, let alone circumcision without her father's knowledge.
Efuru, on the other hand, is courageous and promises to settle everything when they have enough money to pay the dowry and everyone is convinced. They get the circumcision's materials (camwood, iziziani ufie awusa) on Nkwo day.
The circumcision is successfully done, and Efuru feasts afterwards for a month. Even though her mother-in-law would prefer she feast for two months, Efuru objects that feasting is too boring. "One month of confinement is enough," she says (p. 17).
Read Also: