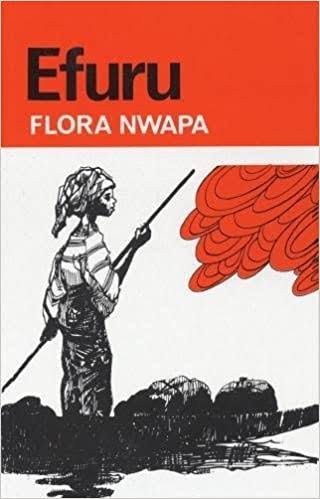 A few weeks later, Efuru visits Doctor Uzaru, who has just returned from Onicha.
The doctor gifts Efuru "a piece of Dutch print" (cloth), the thing he brought from Onicha. They discuss her marital life, and Efuru says she has moved on and is hoping to go with another suitor soon, Eneberi Uberife now Gilbert, who is pleasing to her.
Efuru reports the case of a woman, Nnona, who has come to tell Efuru of her illness. "She has a bad leg. Since I was a child, she always had a dirty bandage on that leg" (p. 128), Efuru tells the doctor, and she's told to bring the woman in no time.
She brings Nnona, and she's examined. "She had a bad sore, and she allowed it to eat into the bones" (p. 129), says the doctor. Nnona is transferred to the hospital, where she's taken care of. She spends two months in the hospital before she's finally healed.
Nnona takes her family to thank Efuru for the unforgettable help she rendered.
Afterwards, Ajanupu goes to Efuru's house to confirm the hearsay about her husband-to-be. She says, "I don't believe in hearsay. When I tell my own lies, I mention the name of the person who told me. Ojoru told me yesterday that Eneberi wants to marry you" (p. 133).
Ajanupu is angry at first that she has to hear of this from an outsider first. But Efuru placates her with the fact that it just happened "about eight days ago."
A few days later, Efuru's dowry is brought to the family of Nwashike Ogene by Gilbert's family. "It is twelve pounds and ten shillings," says Efuru's father (p. 135).
Custom demands that the dowry be given back to Adizua, Efuru's former husband. Efuru's father doesn't want to go against the custom and promises to hand the money over to Adizua's family whenever they come for it.
That would mean there's nothing that will connect both of them anymore. The following day, Efuru packs to go to her new husband's house.
It is the first year, and things are going smoothly. Some people are jealous of their relationship, while others admire it.
One of the gossips, Omirima, even goes to Gilbert's house to tell his mother, Amede, to stop the couple from going everywhere together. She goes to the length of asking why they have not given birth and they are this happy.
"It has been a year since your son married. One year is enough for any woman who would have a baby to begin making one," Omirima adds (p. 139). Amede promises to do something about the unproductive aspect. "We are productive in our family," she says.
It's now been over two years since the couple has remained childless—not even through a pregnancy.
Gilbert's family is not cool with this. Efuru is aware, and she's expecting her mother-in-law to voice her opinion one day. She has planned to see a medical doctor.
She doesn't trust dibias. The only dibia she trusted is dead. She would have gone to consult him.
Amede calls Efuru to her bedroom one day and advises her to see a dibia. Efuru promises to do exactly what she is told to do.
Read Also: