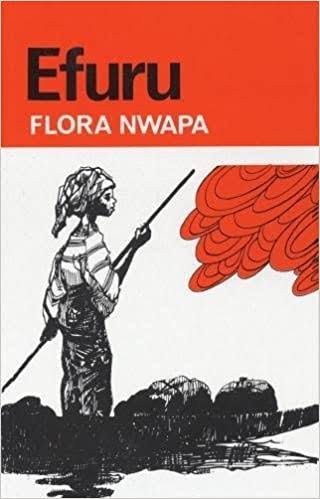 Ajanupu tells Ossai to find out when Adizua is going to be back home from Ndoni and where he's allegedly having fun with his secret wife.
Ossai sends a message to Adizua through people going to Ndoni to tell him his only daughter is dead and he is expected to be back home in four days.
Ogonim is buried, but Adizua doesn't return. Efuru is however patient, waiting for the day Adizua would return.
"But each day brought her misery and unhappiness" (p. 78), without seeing her husband. Nwashike couldn't go to Ogonim's burial "because a corpse was a taboo for him" (p. 78).
However, he sends people to check on Efuru's, her daughter's, situation and to ask whether Adizua is back after a month that Ogonim has been buried.
Everyone is worried, including Ajanupu. Ajanupu goes to Ossai and chides her the same way she did to her when Adizua's father began her waywardness.
Now that the misery is repeating itself, Ajanupu is reminding her of her misery. She scolds Ossai so much that the latter begins brooding.
It's now six months after Ogonim's death, and Adizua is not back yet. Ajanupu advises Efuru to wait till the year is over and go for another wealthy husband if Adizua refuses to return.
Ajanupu says, "After a year, if you marry again, nobody in this world will point an accusing finger at you and say you have not done well" (p. 83).
Efuru has prepared to go out and ask for money from her debtors when Ogea tells her that she has a visitor.
The visitor is her longtime "tough boy" friend, who saved her from a "rough boy" who snatched her headtie from her on her way home from a party.
"The tough boy," whose name is Gilbert, could not further his education beyond Standard Five because of financial constraints. He now has a fairly large stall in the market after making headway selling cigarettes. He is still single and has come to greet Efuru.
They discuss how they are being tormented by the colonial government over their home-made gin and how Nwabuzo escapes their raids.
By the time they round off their conversation, it is already swarthy, and Efuru can no longer go to her debtors.
Read Also: