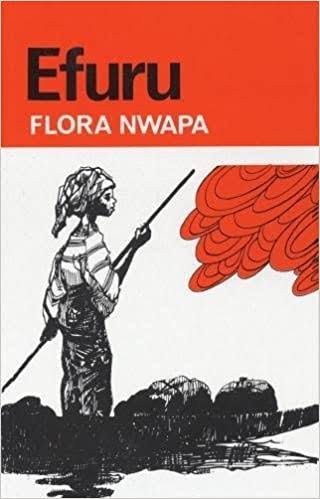 Efuru makes a move to find her husband. She goes to Agbor, Ndoni, Akiri, and Ogwu, but she doesn't see Adizua. 
A month after she's back from her search, she makes up her mind not to stay with Adizua under any circumstances.
Ajanupu advises her to stay a little longer, but she refuses, packs her luggage, and goes to her father's house the second day after she gets the advice.
Ogea's parents, Nwosu and Nwabata, together with Ogbukea and Anamma, pay a visit to Efuru.
After they sympathize with her over her child's loss and her estrangement, they talk about Nwosu's illness. Nwabata seeks Efuru's aid. Efuru decides to take them to Dr. Uzaru.
At the doctor's house, Efuru and the medical doctor exchange pleasantries. The latter tells Efuru to be more patient before going for another man. Efuru, however, doesn't believe it was her impatience that led to her misery.
She says, "Marriage is like picking a parcel from numerous parcels. If you are lucky, you pick a valuable one. It does not depend at all on the length of the courtship" (p. 96).
Back to the reason for her visit, which is Nwosu's illness, the solution is "operation." This scares Nwosu's wife a lot.
Nwabata has distorted beliefs about surgical operations. She doesn't believe there's a successful one. Husband and wife later go to Efuru's house to tell her they're not interested and they would prefer everyday "injections."
Two weeks later, Nwosu goes to Efuru's house behind her wife, Nwabata. Nwosu's illness is getting out of hand, and he is ready for the operation.
Nwabata is afterward persuaded, and the operation is successfully done. After spending two weeks in the hospital, they go back to their village.
They're rejoicing, and Nwabata is in a festive mood, which adds to their joy, even though they don't have money and not enough yams at home. They forget the money they owe Efuru for a while.
Read Also: