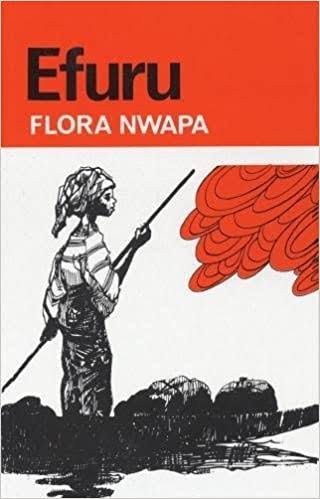 After Efuru has finished her evening meal, they (the little children who have just been fed by Efuru and Ogea) listen to a very absorbing story from Ekene.
Shortly after the story, when Efuru is about to enter her room to sleep, she sees Gilbert coming, and they both exchange pleasantries.
Gilbert has just returned from Onicha. They talk about Onicha Market and how terrible it is.
"There is nothing under the sun that is not sold there," says Efuru (p. 113). Gilbert adds, "Most of the things you buy there are not genuine."
Efuru recounts an experience when "starch" is sold to her instead of the "tin of powder" she ordered.
After they enjoy the moonlight, everyone disperses. Gilbert invites Efuru over to his place, but she declines. She tells Gilbert to come if he wants. She says, "No, I won't come. You come when you have time" (p. 116).
Gilbert thoughtfully promises to marry Efuru. Gilbert had wanted to marry a beautiful girl five years ago but was opposed by his mother. That was the last time he ever thought of marriage until he saw Efuru in the stream, and he's told Efuru has been deserted by her husband.
Gilbert goes to see Efuru the following night, and he tells her of his intention to marry her.
He says, "Think about it seriously and give me your answer on Eke Day" (p. 117). Efuru promises to give it serious thought.
On the Eke day, Gilbert goes to Efuru and asks again if she is going to accept the offer. Efuru answers, "I will marry you. You are pleasing to me" (p. 126).
Read Also: