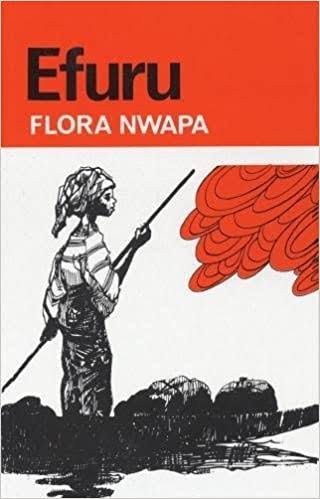 Adizua is now the only one facing the trading business, and it is really affecting it because he knows little about the business.
Efuru is the brain behind everything. Immediately after Ogonim turns a year old, Adizua begs Efuru to resume the business. She is old enough to be left with a nurse, he adds.
After three market days, one of Efuru's friends visits her, and they also converse about how long a baby should be breastfed.
Efuru is now concerned about leaving her baby and getting a maid to look after Ogonim.
Her friend persuades her not to get a maid. She recounts terrible maid experiences to persuade Efuru, but Efuru doesn't bulge.
Efuru tells her mother-in-law about her intent, and she gets her a ten-year-old girl, Ogea.
Ogea is the daughter of Nwosu, a cousin of Ossai. Nwosu is affected by flood "predicaments." As a result, he loses his yams and is unable to pay the "government tax" of about thirty pounds. He cannot even feed his children.
This is why Ogea is "pawned" to work for money on the condition that Efuru lends him ten pounds with four pounds interest. Efuru gives Nwosu teb pounds instantly as instructed by Adizua. Nwosu is given a year to repay the money and have Ogea back.
Ogea feels uncomfortable in a strange house. She is initially "uncooperative" and proves very "naughty" to Efuru until she's scolded. She now sings lullabies to Ogonim whenever Efuru is away on business. Ogea and Efuru later become bosom "friends."
Ajanupu visits Efuru and blames her for her friendliness.
Efuru complains about people owing her. Ajanupu, who's very intolerant of defaulters, decides to help Efuru get the money back.
Ajanupu goes to Nwabuzo, one of Efuru's debtors, who is owing a sum of five pounds. Nwabuzo is frustrated until she gives Ajanupu "some shillings" that are worth one pound and a cloth that is worth four.
Ajanupu goes back home. Had she known, she wouldn't have gone straight to her house. An enraged woman, to whom Ajanupu is also owing five shillings, is waiting for her at home.
They both fight and abuse each other. The woman says "Ajanupu, the newly rich, who has forgotten the poverty of her mother and father" (p. 49), wouldn't repay her if the entire community failed to meddle in.
Read Also: