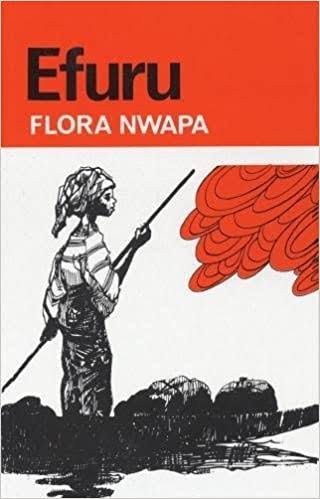 Ajanupu goes to Efuru's house to tell her about Adizua's mother's illness. Ossai is seriously ill, and she has Efuru's name on her lips.
Efuru goes to her house, and Ossai is excited to see her before her last breath. Ossai doesn't care to die. The fact that her only son has refused to return home has worsened the situation.
She says, "What am I doing in the world? Please leave me to go to my ancestors" (p. 157).
They tried to console her, but she refused to be consoled. Efuru would have taken her to the hospital in Onicha, but "she's too weak to sit on a bicycle." So she considers taking her to a dibia.
Afterwards, Ogea is assigned to Ossai to check up on her and do the necessary house chores she's meant to do.
The dibia comes around. He says her illness doesn't need medicine, but rather a sacrifice to bring her only son back home.
The dibia says Adizua is in one of the towns on the banks of the Great River, wretched with nobody; even the woman he ran away with has divorced him. But if Ossai can solely do what she's asked to do, Adizua will be back home in due time.
Omirima, the gossip is trying hard to cause a conflict between Amede and her daughter-in-law. She even goes to the length of saying Efuru might go back to her former husband soon, since she now checks up on Ossai.
The doctor who is supposed to treat Ossai has been in a white country for the past nine months, "where cold finishes the people," as Ajanupu and Efuru mock.
Ajanupu shifts to Efuru's difficulty in having a pregnancy. She advises her to marry a new wife for Gilbert before her mother-in-law looks for someone Efuru cannot control.
Not having children is not considered "one of the numerous accidents of nature," but rather it is regarded as a failure by her people (p. 165).
Even though Ogonim is no more, Efuru is happy that, at least, she has not been denied the joy of motherhood. Therefore, she can't be taken for barren.
It's an Orie night, and she's thinking about whether or not the woman of the lake can help her bear a child.
She quickly recalls that the woman herself doesn't have a child. How can she provide what she doesn't have?
Efuru is preoccupied with too many thoughts. She sleeps eventually, and she dreams. The woman appears to her in her dream.
Read Also: