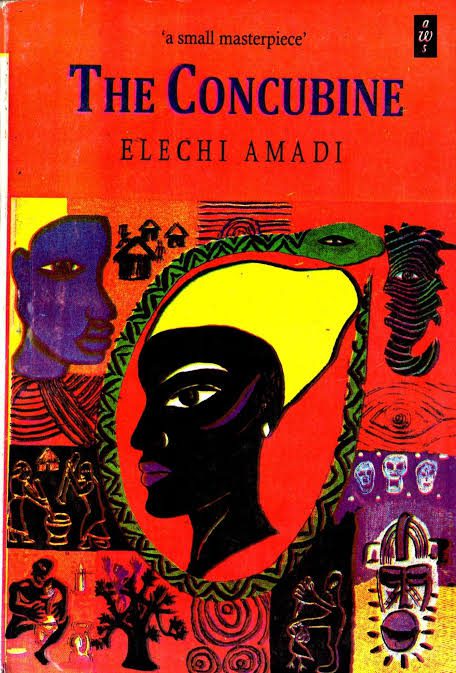 Elechi Amadi's novel, The Concubine, narrates the tragic tale of Ihuoma, a stunning and kind-hearted woman who finds it difficult to have a typical love life, particularly when marriage is at stake.
Every man who enters her life, whether as a husband or a desperate suitor, dies tragically and frequently in a mysterious way.
As a result, her first marriage ends suddenly with the death of her husband, while her attempt at a second marriage results in her would-be husband's death on the eve of the wedding.
Ultimately, three separate men relate to her in three different circumstances, but they all meet the same tragic end.
Emenike is the first person in line. He is a charming man and a strong wrestler who marries Ihuoma, a woman of unparalleled beauty and the object of every man's desire.
In addition to having three beautiful children, including Nwonna and Azubuike, the marriage of these two well-known figures lasts six unforgettable years.
Tragic events then occur. Madume, his sworn enemy in both land and love, meets Emenike in a tragic encounter in the forest.
Emenike sustains a serious injury, which he recovers from for a short time before mysteriously passing away from "lock-chest," which may be a form of heart failure. However, people erroneously link his passing to the most recent altercation with Madume.
Next to fall is Madume himself. He tries once more to obtain Ihuoma's hand in marriage while taking advantage of her widowhood but is unsuccessful.
He then makes the decision to pursue his claim to a piece of land in a dispute that had previously been decided in Emenike's favour.
A coincidental encounter with Ihuoma on the disputed land results in a heated quarrel that briefly involves Ihuoma's brother-in-law, Nnadi, but is quickly ended by neighbors.
But as Madume completes his sense of victory by attempting to cut a plantain from the ground, a spitting cobra that appears out of nowhere bites him in the face and flees quickly.
Madume consequently loses his sight entirely. He gets more and more erratic and reclusive. In the end, his four daughters and Wolu, his wife, left him.
He hangs himself out of frustration—a most despicable way to pass away. His body is abandoned in the Minita forest, an evil forest designated for such rejected bodies.
Then begins the protracted and exciting relationship with Ekwueme, a handsome young man just a few years older than Ihuoma.
However, there are some initial challenges: Ekwueme had a childhood engagement with Ahurole, who is now required of him to stop the affair with Ihuoma, while Ihuoma is not entirely open to the notion of remarriage.
Naturally, the marriage breaks down, and a love potion gives Ekwueme a mental illness. He eventually heals under Anyika's care, the renowned medicine man, but Ihuoma plays a significant part in the process.
Naturally, the subject of marriage comes up again, but Anyika strongly advises against it. He claims that Ihuoma is a sea-goddess who is a favorite bride of the Sea-King, who is fiercely possessive of her and maintains a careful eye on her, attacking every man who marries or attempts to marry her.
The greatest that Ihuoma can be to any man is a concubine, never a wife, with the right ritual of appeasement.
They approach another medicine man. Agwoturumbe, the flamboyant medicine man, convinces Ekwueme's anxious parents that the Sea-King can be bound following a costly and dangerous rite that entails a nighttime canoe voyage to the middle of the sea in far-off Aliji.
However, it appears that the Sea-King does not want to be placated in this situation because he attacks just before the anticipated wedding.
Ironically, Nwonna, Ihuoma's eldest son, is the one that accidentally shoots a barbed arrow at Ekwueme while searching for a red male lizard, the last item needed for the midnight ritual.
Soon after that midnight, Ekwueme dies. His death leaves Ihuoma inconsolable, his parents despondent, and the community perplexed.
Further Reading: