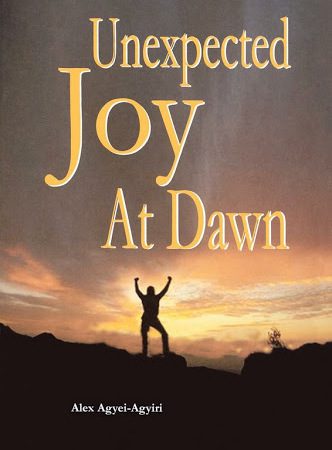 In my earlier post on the Characterisation in Alex Agyei-Agyiri's UNEXPECTED JOY AT DAWN, I addressed what I presumed to be the major characters in the historical novel. Massa is one of such characters within my scope of analysis.
I briefly described Massa as "the ailing woman we are introduced to in the first chapter of the text. She is down with some strange illness which according to medical experts has her living days numbered. She is Nii Tackie's heartthrob and a Pan-Africanist. Until her death, she encourages Nii Tackie not to leave for Nigeria."
In this post, I shall dissect the character of Massa the way medical students do to a cadaver. The post contains all that have been mentioned of Massa in the previously cited post though on a more elaborate level. Now to the thematic question:
What kind of person is Massa?
Massa as introduced to us in the very first chapter of the novel, Unexpected Joy at Dawn, is the twenty-two year old lover of Nii Tackie. She is in a critical health condition that has reduced her within six months to the third of her size, giving her the frail look and figure of a grandmother. Her relationship with Nii Tackie is what one may call a true definition of an understanding love.
She and Nii Tackie, in a recollection of past events, are said to have met in a cocktail party.
Despite her life-threatening illness, she shows a relentless spirit, a caring and selfless attitude which sum up her good-naturedness.
Even while in severe pains, she downplays the severity of her illness to reassure Nii Tackie of her probable recovery and also cause the troubled man to worry less. She also insists on knowing the state of their finance. Although Nii Tackie lies to her about the true state of things, the fact that she wanted to know shows that, apart from being selfless, she is also caring.
There is no one who understood Nii Tackie better than Massa. This woman, even on her sick bed, is observant of changes in Nii Tackie; for example, his sudden obsession with his facial marks. Reading his thoughts, Massa tells him he is as Ghanaian as everyone else. She also believes in the ideas of Pan-Africanism. She strongly holds that anywhere an African finds himself in Africa is his/her home. And she does not buy into the idea of xenophobia or alienation.
She is also the very reason Nii Tackie stayed in Ghana amidst obvious signs of alienation. She makes him promise never to leave for Nigeria. However, her death thaws Nii Tackie's willingness to keep his side of the promise. He leaves for Nigeria in search of his family.
Massa, till her very last breath, is portrayed as a fighter. She fights to the very end. She is a beacon of optimism.
Massa's illness, her body flaking away, her excrements and vomit sum up as a symbol of a dying country which cannot contain its people, of a rotting country. It is no mere coincidence that both Ghana and Massa are in the early twenties. What more links the two entities? The putrid Korle Lagoon? The razed Kantamanto Market? The mass exodus of professionals from the country? Or a dysfunctional political system where no one is spared of the trauma, not even the young? This tells how much Ghana itself was wasting away. So, it wouldn't be wrong to say Massa's illness is symbolic of the maladies that plagued Ghana.
Massa dies in Chapter 19 of the Part 1 of the novel while she is being taken by Nii Tackie to a spiritualist home as the last resort to get her cured. Her death has a lasting impression on Nii Tackie. Without giving it much thought, he leaves for Nigeria. Much later, Nii Tackie is traumatised by her death. That explains why he keeps mistaking Marshak for Massa.