Beautiful Nubia (Segun Akinlolu) was an idol to most of us while growing. His music, the beautiful lyrics and affective messages and the right apportionment of musical instruments produced a tingling sensation in some of us, that now emerging into adulthood, we are obsessed with the voice of reason and warning Beautiful Nubia represents.
Here is a modest man who embodies the values of honesty, truth and hardwork — the same concepts he preaches in his songs. His voice of reason has influenced many and even inspired many more to chart the course of righteousness, selflessness and communal responsibility.
Watching, as a child, his video track, "Ma Fo'ya", listening intently to the lyrics, with the moving pictures of a wandering child given bulbs of onion here and some tomatoes there, I find it evocative and tear-drawing in harsh realisation of a society that has neglected its children, abandoned them to subsist on leftovers.
Baba has sung about love, justice, equity, truth, moral correctness, government accountability, societal propriety, and the application of the values of a true Omoluabi in our everyday existence. He criticizes from time to time the vaingloriousness of many African leaders.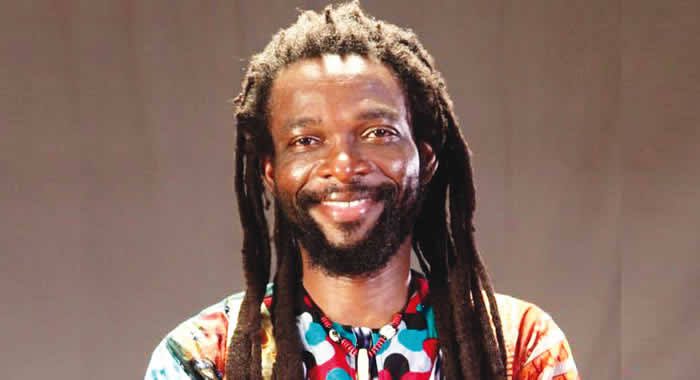 He has dedicated his lifetime to the enduring belief in the power of change; that our society is not irredeemable; that its inherent dysfunction is correctable. This much he expouses in tracks such as "Coming Soon", "Ma Fo'ya", "Irinajo", "Beriwon", "Moworesire", "The Path", "Tables Turn", and "Ohun Oju Ri". However, he is insistent on the involvement of citizens in this course if their fate were to change; a stance that seems to agree with the Yoruba proverb: 'ọmọ tó sípá ni ìyá rẹ̀ ń gbé jó' — an equation of Beautiful Nubia's notion of 'change will come to the one who is ready'.
His songs transcend parochialism. As they appeal to African sensibilities, so do they contain universal truths. He sings for 'the downtrodden, the beaten man in the gutter, the high and low; of the ups and downs of life' (The Path). In "Kurunmi" and "Imoremi", he sings of African heroism, valour, aspirations and sacrifice, what he hopes our crop of leaders would emulate. He sings of communal pride, hope, and values of resilience and perseverance in "Seven Lives", "Teramo", "Owuro Lojo" and "Ireti Ogo". Much of his songs are punctuated by cultural antecedents, proverbs, and folklores adeptly used to fit into context.
And anyone who has witnessed his live performances would testify to how electrifying they are.
Beautiful Nubia is not just a musician, he is the message he passes as well. He is a folklorist and writer with a couple of poetry collections, a novel and an autobiography up his sleeve. His writings as much as his music convey the same messages of honesty, hardwork, virtue and societal reform.
Taking into account his 2004 novel, "Citadel Blues", much of his reformative ideas and sense of what is right or wrong is embodied by Chike Afare, the protagonist hero of the novel, who out of design than coincidence is a student of veterinary medicine in the University of Ibadan, the same university the author graduated from.
Beautiful Nubia preached against racism, individualism, the chronic engagement by African leaders of outsiders for needless assistance which continue to put us in a bind. He has also promoted in several of his works the African communal spirit, 'the one for all, and all for one' mantra, the African pride and the needed recourse to agriculture. According to him, 'a nation that can not feed itself will always remain subservient to others'.
To this man whose music has inspired our generation and whose universal truths would inspire still more to come, there is very little a thank you can do.
But what more for his altruistic commitments in a world of surging materialism? For his guidance in a world where evils, human cruelty, greed and avarice are becoming routine. For the cultural renaissance. For the wake-up call.
Now, his is not a lone voice of truth and justice in wilderness. Through his music, he has chart a course for others to follow. Beautiful Nubia has gone from that young man in "Voice from Heaven" asking for a vision and life mission to the man who has and is with the defined mission and commitment of setting things aright.