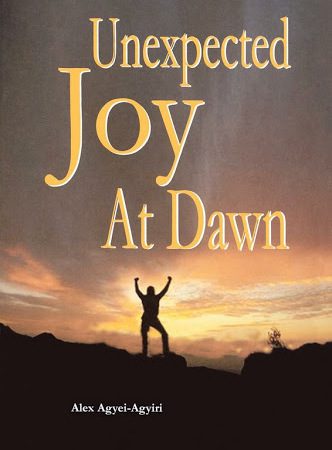 CHAPTER 16

In the beginning of this chapter, Nii Tackie goes on leave in an emotional way. He is late again for his "three-hour weekly job" and worried about the lessons he has missed knowing well that he will not be paid unless he makes up for them.

On his way to the school, he has to contend with queues. At the school, he is insulted and humiliated by his students for his unseemly lateness.
Nii Tackie could not hold on to his coolness when two students laugh over an insult written on the chalkboard intended for him. Nii Tackie confronts them and while trying to chastise one of them, he loses his balance and is falling on a chair before the boy being chastised knocks the chair out of the way. As a result, Nii Tackie lands face down.

The headmaster comes to his rescue. He berates the students for their conduct and promises to punish the erring boy. Nii Tackie again misses that day's allowance. He however requests for his pay for the previous three weeks. The headmaster agrees to pay him and also re-assigns him to a new class to teach economics.

At the airport, Mama Orojo is subjected to thorough examination. Remember she has some pieces of gold and money on her (hidden in the compartment of her bible). When the metal detector is used on her, it shows red light, a sign that there is metal on her. However, after rigorous searching, the custom officers discover no metal and she is cleared for her flight despite the metal detector's warning. What eludes them is that Mama Orojo could have hidden something in the bible she jealously clutches to.
Read Also: 
Nii Tackie left the school having collected his allowance. He is quite satisfied. On his way, he sees people rushing to the market. In curiosity, he follows them. Here, we witness the true definition and sordid details of the Ghanaian revolution. A minor barely ten years old is shot by revolutionary soldiers in front of her mother for "selling above the control price". And everyone is triumphant and happy about this. Nii Tackie is irritated about this human degradation.

Nii Tackie finds himself in the strong grip of Mama Akosua who threatens to hand him over to the soldiers if he does not give her her two thousand cedis Susu contribution. Nii Tackie becomes apprehensive for his safety. As the crowd disperses, Mama Akosua tries to reach for a soldier but she is denied access to him by a young man who calls at her in this way:

Fat makola mummy, how long will you continue milking the poor folks?


(Page 102)
One of the soldiers scares the crowd away with his gun and in the process, Mama Akosua faints. When asked by a soldier if he is with the fainted lady, Nii Tackie quickly denies while the old lady is dragged away. Nii Tackie doubts if the government is aware of the atrocities committed by the soldiers. And through his inquiry, we realise that anyone who questions the extra-judicial act is seen as conservative, spy, "reactionary, imperialist stooge" and the soldiers are seen as "messengers of the Saviour, the Master" who must be obeyed to be free forever. So Nii Tackie keeps his dissenting views to himself.

He walks to Linda's place which appears to be nearby.
---
CHAPTER 17

Joe pays the landlord of Beyeeman Complex a visit. Contrary to the author's vague representation in Chapter 15, the landlord of Beyeeman Complex and the proprietor of Beyes Restaurant are two different characters.

The picture the narrator gives us of the old man is that of a politician who still hopes for partisan politics. He does not in any way believe in the revolution which he believes has chained Ghana. He is saving money for the return of politics when his money will do the talking even if he can't.

When Joe informs him about his interest in a bigger space (having in mind the adjoining Room 4 and 6 of the Complex), the old man declines his offer. The landlord says the occupants of the two rooms are businessmen like Joe, educated and innovative. Even when the Joe offers to pay him five years' rent in advance, the old man refuses to oblige him. Without saying it himself, one can see that the old man is principled and a contrast to the hot-blooded revolutionaries with their youthful exuberance. Joe leaves the landlord's place, "defeated in his intentions".

At Linda's place, Linda reveals her true intention for her special treatment of Nii Tackie. Her husband is in London. She needs a British Visa to join him. This she can't get in Ghana. Hence, she needs to go to Nigeria to get one. To her, Nii Tackie is the only key to her admission into Nigeria because of his tribal marks. She even makes it obvious that she knows that Nii Tackie does not have money, which is why he hasn't gone to Nigeria yet. She throws him sexual overtures there and in Nigeria if Nii Tackie could accompany her to Nigeria. However, Nii Tackie, despite how sex-starved he is, turns down her offer and makes his way out.

At first, the two of them struggle. But later, a weakened Linda relaxes, taking consolation in the fact that the curfew is on and Nii Tackie will not dare go into it. On the contrary, Nii Tackie is not someone to give in to a temptation because of a curfew. He roughened his hair; stripped himself naked and in a way typical of a mad man, he runs into the street, shouting:

'Curfew is a bar! I'm behind the bar…'


(Page 109)
The soldiers, thinking he is a mad man, see no reason to punish him for breaking the curfew.

When Nii Tackie gets home, Massa is moaning on the bed with pain. Nii Tackie has barely finish dressing when a man and a lance corporal intrude into their room. The man lies to the corporal that the critically sick woman (Massa) is his sister. He claims the woman has been in his care before the arrival of Nii Tackie, her husband.

That is how he escapes the dreaded punishment of breaking the curfew. He would later introduce himself to Nii Tackie and a moaning Massa as I-Put-it-to-me. Remember him? The man with multiple identities who duped Mama Orojo in the plane. I-Put-it-to-me walks afterwards towards the Korle Lagoon.

Nii Tackie is increasingly concerned about his tribal marks which give him away easily as an alien or a foreigner. He has tried clearing them from his face with "Neco and Asepso soaps" but without positive changes. Linda's reference to his marks has suddenly made him aware they are still there.

Nii Tackie looks into the mirror and examines the three vertical marks on the both sides of his face. Massa jokes about it while Nii Tackie says he is only trying to find out how he looks. Nii Tackie packs things for the following day's journey (to the spiritualist's home).