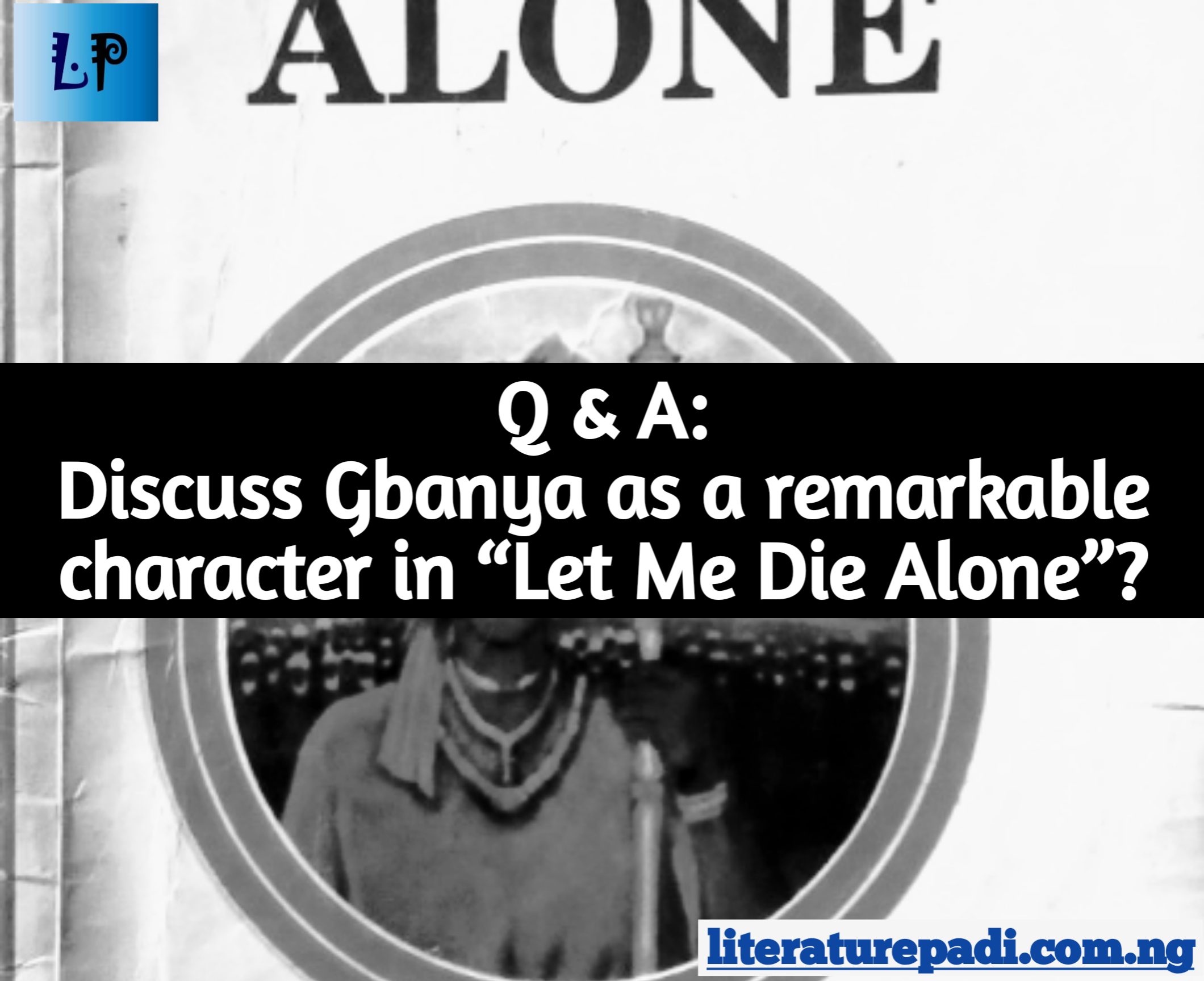 Discuss Gbanya as a remarkable character in Let Me Die Alone.
Gbanya is a remarkable character in John Kolosa Kargbo's Let Me Die Alone. He is the chief of Senehun Village before the ascension of Yoko to the same throne. He is a polygamous man with over thirty wives – Yoko being his favourite.
Gbanya represents the vestige of the dying powers of traditional rulers in colonial Africa. Prior to European colonialism, African traditional rulers were very powerful and they exercised the sovereignty of their respective chiefdoms and kingdoms. The European colonial administrators took that away through the superimposition of European-modelled administrative system. The African traditional rulers were left with little or no powers. Gbanya is a vestige of this dying system.
Read Also:
He cannot decide what happens to his people in his own territory without the interference of the European colonialists. He becomes more of a puppet in their hands. His humiliation by the colonial governor justifies his powerlessness.
Gbanya is a prognostic character. He could tell from his bad dreams that something bad is about to happen. True to his prediction, he is humiliated by the colonial governor and thereafter poisoned by his trusted subordinates.
He is however a good leader who has the interests of his people at heart. When it becomes apparent that his chiefdom is beset with crises, he reneges on his promise to make Yoko his successor. This is because he believes Yoko is weak and his people need a strong ruler who would help allay the situation. However, he changes his resolution when he discovers that he has been poisoned by power-hungry Lamboi and Musa. He realises that power better go to Yoko who would at least have the love of the villagers at heart than to Musa and Lamboi who are full-blown evil.
Read Also:
Gbanya is also a remarkable character for other reasons. His view about Yoko is in tandem with the patriarchal views of women in the text. He also represents the polygamous nature of the African men, the traditional rulers in particular.
His death symbolises the victory of evil over good. However, it also ushers in Yoko's dogged administration. It provides Yoko the platform to show her male-dominated world the great exploits women are capable of.
In short, Gbanya is a victim of colonial repression, betrayal by trusted associates, and the inordinate crave for power.
Further Reading: