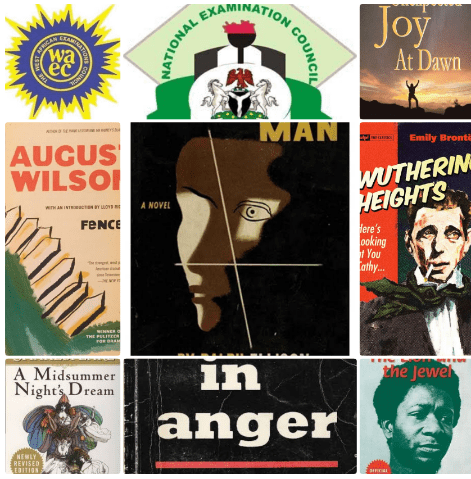 Literature PADI brings you the breakdown of the literature texts recommended by both WAEC and NECO for their prospective literature candidates from year 2021 to 2025. Here is a breakdown of these texts into categories of African Prose, Non African Prose, African Drama, Non African Drama, African Poetry, Non African Poetry and Shakespearean Play respectively.
AFRICAN PROSE
NON AFRICAN PROSE
Invisible Man by Ralph Ellison
Wuthering Heights by Emily Bronte
AFRICAN DRAMA

NON AFRICAN DRAMA
AFRICAN POETRY
NON AFRICAN POETRY
SHAKESPEAREAN TEXT
A Midsummer Night's Dream
Literature PADI will provide you with qualitative and simple analyses of each of these texts. You can always come back to drink from the depths of our analyses.