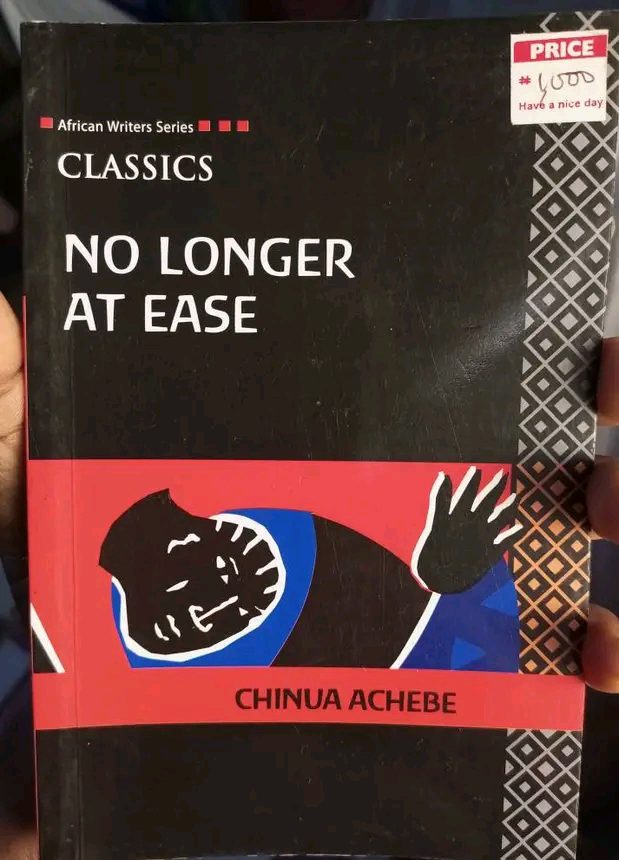 Life is gravid with intriguing experiences, many of which can render one to be '?? ?????? ?? ????'. To live long, you see yourself growing into what you fear and also hate.
Extracted from T.S. Eliot's poem, 'The Journey of the Magi', 'No Longer at Ease' is the title of Chinua Achebe's second book in his trilogy (others being 'Things Fall Apart' and 'Arrow of God').
This book is an exploration into the 1950s' countenance of Nigeria. A time when Christianity was having just a few victories against traditional religions. And traditional beliefs battled for life under the threatening breath of modernization and the new religion.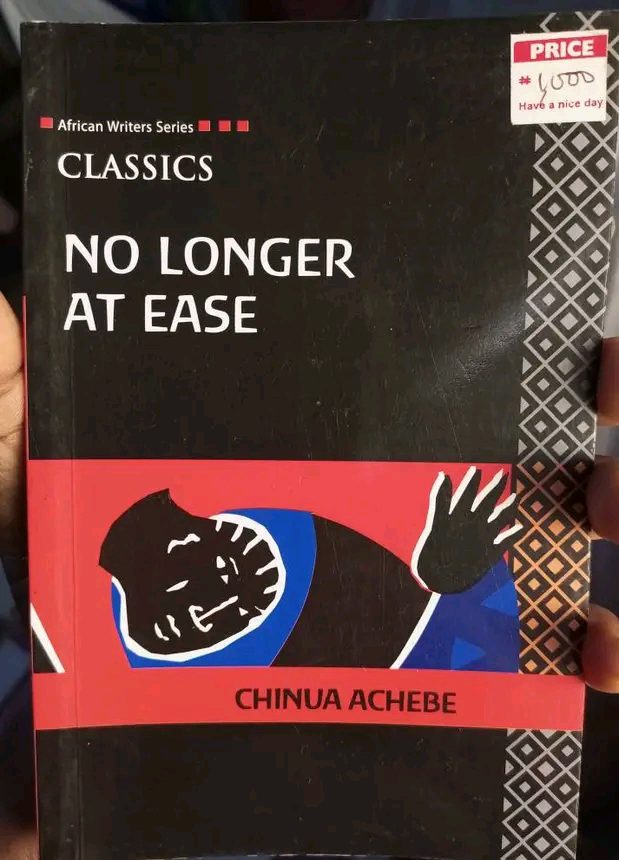 The protagonist, Obi Okonkwo, the grandson of the Okonkwo in 'Things Fall Apart', wrestles with many things accrued with a country just tasting modernization. Fighting his way through to marry an 'Osu' and staying chaste in the corrupt atmosphere of the Civil Service are his major battles.
Both battles ate him, just like his grandfather, Okonkwo, fell on his sword in 'Things Fall Apart'.
Regarding someone as 'Osu' was an ancient practice in Igbo land that discourages social interaction and marriage with anyone with the title. An 'Osu' was an outcast. Long ago, in Igbo land, those who went against the divine rules of a deity called Ala got the title 'Osu'. This title could also be got if you disrespect their king. So, an 'Osu' would be ostracised and banished from the community. All the descendants of an 'Osu' inherited this title and the freeborn (non-Osu's) refused their hands in marriage.
This tradition was abolished officially in 2018 (Anambra) and 2021(Enugu). Although, Nnamdi Azikiwe and some other Igbo nationalists had been preaching its abolishment since 1956.
Obi Okonkwo, in the novel, falls in love with an Osu, Clara, and doesn't win his learned fight to marry her. He also falls into the pit of bribery (that he strongly loathes), gets convicted, and remains 'No Longer at Ease'.
---
This review is made by Chris Psalmuel. He is an avid reader, a versatile writer, a tie-dye specialist, a skillful painter, and an educator by calling.