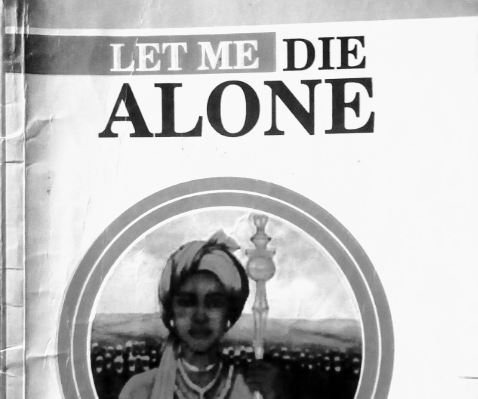 Comment on the character of Yoko in John Kolosa Kargbo's Let Me Die Alone.
In Let Me Die Alone, Yoko is the protagonist heroine. She represents the aspirations of the African women to be treated equally and offered leadership opportunities like their male counterparts. She is an archetype of African women who want to play the role of second fiddle no more; she symbolises the feministic challenge to the male chauvinism and dominance of patriarchal values in Africa.
At the beginning of the play, she is one of the many wives of Gbanya, the chief of Mendeland, and infact, his favourite wife. She also coordinates the Sande dancers — an action that actually exhibits her leadership quality.
However, Yoko wants more than to just be the chief's favourite wife. She craves power, a true avenue to harness her leadership potential. So, before the beginning of the play, she has wrung a promise out of Gbanya that the latter would bequeath the throne to her upon his demise.
Given the crises in Mendeland, the drama with the white men and the seeming instability of the chiefdom, Gbanya attempts to renege on his promise. He claims Mende needs a man to rule it in that moment of chaos and disorder, a strong man, perhaps a warrior. By inference, Gbanya posits that women are weak and emotive.
Yoko will however prove him wrong with her firm resolutions, diplomatic relations, territorial conquests, and of course, her administration of the chiefdom. She transforms Mende from a weak chiefdom to one with considerable military might. In other words, she gives Mendeland a facelift.
And she makes some strategic decisions such as the movement of the seat of her government from Senehun Village to Moyamba Village.
Against all odds and stiff opposition from Musa and Lamboi (both men and important members of Gbanya's administration), Yoko lays her claim to the throne and thwarts the duo's attempts to usurp the throne. This bares her resoluteness.
Yoko, therefore, is an administrator per excellence, a diplomat, and firm decision maker. And if how she allays Gbanya's fears and prognostications is considered, one might as well say she is a dutiful and caring wife.
Yoko as the chief of Mende is a leader who is caring and loving. One can say this much from the care she showers Jeneba and how she treats her subjects as if they are her equals. No one beats Yoko's altruism in the play. She sacrifices her chance at motherhood to be admitted into the Poro Cult in order to be the leader her people wants.
She is also a good judge. This much we can see in how she handles Jilo's infidelity case and Ndapi's wife-beating issue.
However, her emotion gets the better of her in face of betrayals. She committed suicide. But what leader, who has given his/her all to his/her people only to be betrayed by these people, will act otherwise? She is framed for the murder of Jeneba by Lamboi and Musa. The people whom she has so served all her life are however gullible enough to believe this concocted story at an instant. She is also betrayed by the white colonialist whom she has placed much trust in; whom she has tried to please.
Wrapped in these several webs of betrayals, she commits suicide. This act, putting the context to bear, is not an act of cowardice but bravery on her part.
In summary, Yoko is a caring and compassionate matriarch whose only crime is her resolve to show women can do more than being wives. She is a good leader, a strong personality and a brave strategist. She is a clear testimony of the impactful contributions to nation building women can make if given equal chance at power like men.